About Us
StarChem is a leading manufacturer of specialty chemicals and components used in formulations in oil & gas, detergents, disinfectants, and cleaning products. StarChem also supplies chemicals for applications in textiles and chemical intermediates.
StarChem's manufacturing flexibility allows for a broad product portfolio to meet customer needs.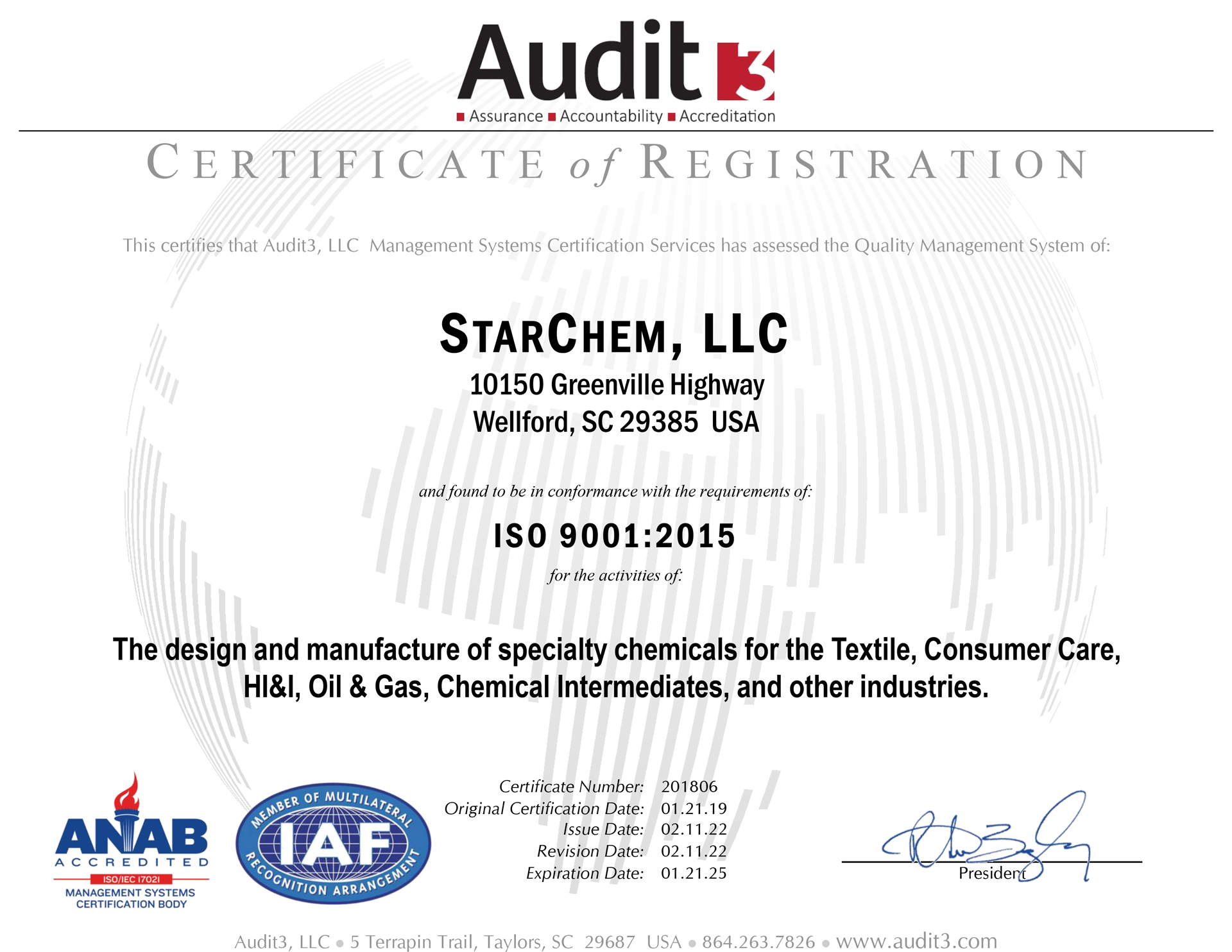 StarChem, LLC services the North American markets from Wellford, SC.
Our main manufacturing facility, located in Wellford, SC, is the headquarters of our global manufacturing, technical, marketing, logistics and sales organizations.
Starchem S.A is located in Choloma, Honduras and provides local manufacturing, technical service, salves, and logistics to Central American markets.
StarChem S.A.S is located in Medllin, Colombia and services the Andes region and south America markets with local manufacturing, technical sales, and logistics.